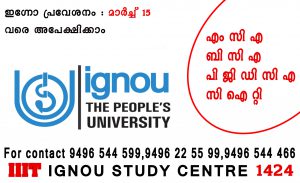 IGNOU MCA, BCA,PGDCA,CIT  ADMISSION  EXTENDED UPTO 15 MARCH 2022
RE  REGISTRATION EXTENDED UP TO 15 MARCH 2022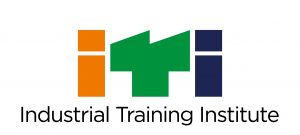 HURRY UP! LIMITED SEAT ONLY
ADMISSION OPEN FOR NCVT GOVT. OF INDIA COURSE
CO&PA
SHORT TERM AND ADVANCED COMPUTER COURSES
IIIT also conducts Short Term Courses and Advanced Computer Courses (PGDCA, MDCA, DIT, etc..). IIIT also conducts Regular and Weekend classes for the students.
 ADMISSION OPEN FOR C-DIT GOVT. OF KERALA
C-DIT invites applications for following courses
PGDCA, DCA, ADCTT
DDTP, DIM, DCFM, DFA ,TALLY PRO, GST
.NET, PHP, PHYTHON, JAVA
FINAL PROJECT
We offer Project training for BE/BTECH/MCA/ MSCIT/BCA/BSCIT final year students in various software platforms such as ASP.Net, VB.Net,Java,C#.Net,MYSQL ,VB. For more details visit our office.